Meet Our Staff
Meet Our Staff
---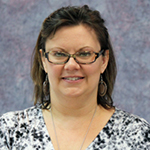 Kriss Roethlisberger
Kriss owns Ace of Diamonds along with her husband, Mike. She has been in the jewelry business for over 30 years. Her passion is creating items like theatre sets, monsters at Halloween and any crazy odd items needed. Kriss was born and raised in Isabella County and went to CMU. She has 2 dogs and 3 cats. She is a member of the Gratiot County Players. Her favorite time of year is Halloween because it's fun to scare people. She loves a good joke, but never remembers them to retell later. She and Mike have been married 25 years.
---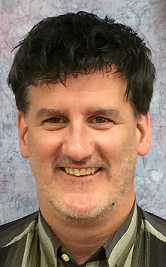 Mike Roethlisberger
Mike owns Ace of Diamonds along with his wife, Kriss. He started working at the jewelry store in November 2014 and handles the business side of Ace of Diamonds. Prior to working full-time at the store, Mike worked at CMU as the Director of Internal Audit. Mike also teaches Accounting at CMU. This fall, Mike will be teaching four ACC 250 sections. Mike has been a Junior Achievement consultant for the 5th Grade Program for 25 years and is active also with Gratiot County Players. Mike loves Halloween, enjoys ice-skating, and his puppies, Copper & Dodger.
---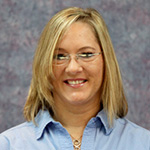 Rebecca Brookens
Rebecca is our very talented jeweler. She has worked at Ace of Diamonds since the doors opened in 2001. She has been working with precious metals and gemstones since 1991. Rebecca and her husband Brad have been married for 20 years and have two kids, Peyton and Griffin. Rebecca enjoys traveling and spending time with her family and friends. When she has the time, she puts on her pink helmet, hops on her motorcycle and rides.
---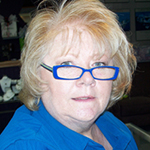 Gayle Rettinger
Gayle joined Ace of Diamonds in 2002. She enjoys helping customers and getting to know them. She is married to John and has a daughter, Bernadette, and 2 granddaughters, Emily and Michelle. Gayle loves to garden in her spare time.
---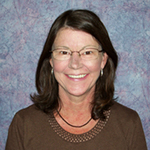 Kathy McGuire
Kathy joined our team in 2005 after retiring. She wanted a part time job where she could have fun, socialize and see her family more (she is Kriss' sister). Kathy is married to Mark and has a daughter, Tricia, and 2 grandchildren, Kate and Matthew. Kathy loves to sew and has many flower gardens where she has been known to disappear for hours and hours.
---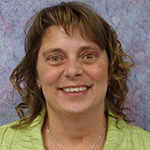 Mary Pina
Mary represents the third Pina to join our team (mother to Joe and Samantha and sister to Kriss). After retiring from Mt. Pleasant Schools, she started working with us in June 2013. Her husband, Tony, works at CMU.
---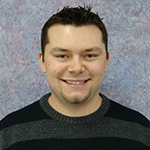 Joe Pina
Joe joined Ace of Diamonds in 2008. He gradutated with an Advertising major at Central Michigan University. A man of many talents, Joe enjoys taking on the impossible. As such, you can often find him watching and rooting on his favorite Detroit sports team. The life of any party, Joe is always quick with a joke and always looking at the fun side of things.
---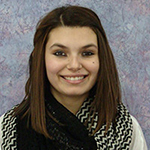 Samantha Pina
Samantha has worked at Ace of Diamonds since the summer of 2010. Samantha recently graduated from the Entrepreneurship program with a double minor in Psychology and Professional Sales at Central Michigan University. She is involved in CMU's Right Choice Program that helps young entrepreneurs. Samantha enjoys traveling, drawing, shopping, and playing with her puppy "Snooks".
---
Wendy Winnie
Wendy has been working at Ace of Diamonds since September 2011. She has been married for 25 years and has three beautiful girls, Makaila, Kennedy and Fallon (also known as the beast). She enjoys creating memories with her family whether it be supporting her girls in their activities, cooking for her family, or by enjoying family vacations. Wendy enjoys operating a small farm, taking care of chickens, ducks, rabbits, goats, cows, and six dogs.